Yann Per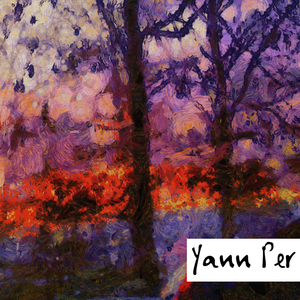 'Sunrise sunset in the mood of the way / In the colours of flame and darkish hour / Every shine time of night and the day'. From the poem Sunrise, Sunset by Peter S. QuinnTBA
Yann specialises in expressive landscapes of the UK and covers a wide range of subject matter encompassing urban-scapes, the natural world, abstracts and images from the imagination.
The works on display with us at Kallos includes selected example from his 'Sunrise, Sunset' collection. This collection of works displays the artist's expressive qualities, displaying bold swashes and swirls of colour that border on the abstract, yet still retain a recognisable physical form.
The images from this group are poetic in their scope and intention, being visual interpretations of the magical ambience intense light can bring to a scene at the magical hours of dawn and twilight.
These images have a mystical quality to them, which sparks the imagination and as such would be well placed in a contemplative and meditative setting.
All Work by Yann Per