Art Industrial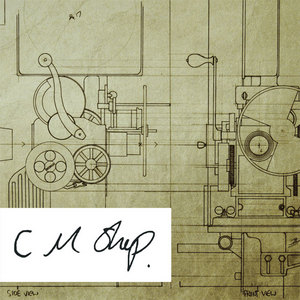 Art Industrial (AKA Christopher M. Sharp) is an artist whose work derives from a deep interest in mechanical machines and cartography and is influenced by the technical and engineering drawings of the past.
Many of the techniques of traditional engineering drawing can be seen in his work and as such, he does not classify himself solely a 'fine artist' but rather an image maker, photographer, videographer and graphic artist using an array of artistic media to impart his own vision and message.
As part of this collection, entitled 'Drawing on the Past', the prints on display draw consciously from history to re-invent and re-create a new and unique, interpretation.
Christopher's prints are particularly suited to display in a study or library environment as their muted sepia tones strongly evoke a sense of history and antiquity.
All Work by Art Industrial