Nellie & Elsie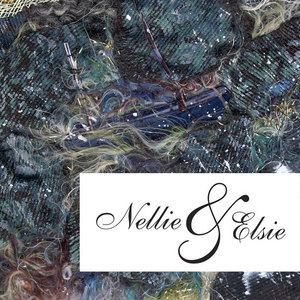 Nellie & Elsie (AKA Jessica Sharp) is an UK-based artist, designer/maker living in Manchester.
After graduating from UCLAN with a BA (hons) in Textile Innovations, Jessica set up her own successful designer/crafts business under the brand Nellie & Elsie. Based in Manchester Nellie & Elsie are designers, creators and sellers of a range of hand-crafted gifts and accessories.
In addition to her own on-line shop, Jessica also sells her work through major online and offline crafts outlets across the UK, including 'Not on the High Street'.
Seven of the prints on display come from a collection of textile works entitled 'The Lass that lost a Sailor'. Their themes are rooted in loss, searching and the sea and use a variety of textile media in their imagery. Four other images are inspired by urban living and the remaining image is a charming portrait of one of her (sadly deceased) pet rats.
All Work by Nellie & Elsie