Jean-Pierre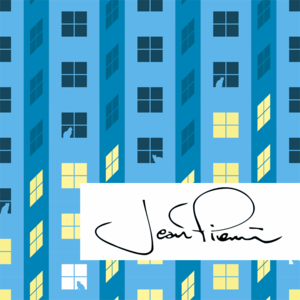 Jean-Pierre is an Anglo-French artist with a background going back many years in the visual arts and art & design education. His experience encompasses engraving, print, publishing, photography, film, video, multimedia & fine art.
Jean-Pierre's work is diverse in nature but can broadly be classified into three separate strands/styles: graphic and digital design; photography and the moving image and painting/printmaking.
The work on display through Kallos highlights his graphic, digitally inspired work and selected prints from his catalogue of paintings.
The screen print-like graphic
'Op Art'
inspired work shown is available by order
in a variety of colour-ways
. If you would like an image to match, compliment or contrast with your furnishings or room decor please get in touch with the artist via Kallos Fine Art.
All Work by Jean-Pierre