James Stanley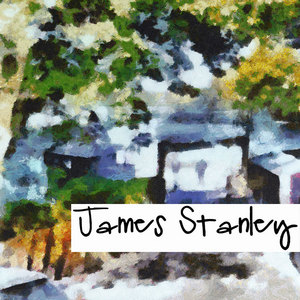 James's works are all inspired by the views obtained through the World Wide Web mapping system, Google street view.
A number of artists are now using Google maps to create artistic works from photography to painting and Google have been supportive of artists using their mapping system as a platform to creativity.
"When we were creating Street View, we were excited about all the everyday uses, like looking for parking or planning trips," Stephen Chau, product manager for Google Street View, has said.
"[the] use of Street View, to inspire his paintings and to create a virtual community of artists, is a remarkable example that we hadn't imagined but are really excited to see. It's been amazing to see the possibilities that have opened up as Street View has been brought to more places around the world."
James uses this facility to create paintings taken from street View images of various uk-based locations. His works employ a high-key vivid palette and with a bold free brush style that implies detail.
All Work by James Stanley