Gerald Wensum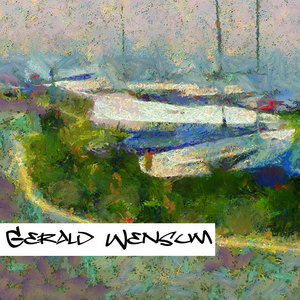 Gerald produces landscapes of the Norfolk coast, with particular reference to the North Norfolk area between Heacham and Cromer. The collection presented here makes up part of a series entitled 'From Cley to Hunstanton'. The images capture and document moments in time on a meandering journey along Norfolk's northern coastal boundary, taking in many of its scenes along the way.
Gerald's style deliberately borrows from the impressionists, displaying the use of heightened colour and a diffused impasto technique to evoke a feeling of dream-like transience. Time appears to be held still for an instant before melting back into reality.
These images display a sunny uplifting quality and are perfect for display in a main reception room where memories of happy holidays and the call of the sea can be crystallised.
All Work by Gerald Wensum