Elizabeth Goss-Sharp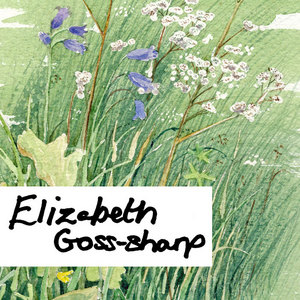 Elizabeth specialises in animal and wildlife paintings.
With a background in book and commercial illustration Elizabeth uses watercolour to produce detailed studies of animals and the natural world. Small in scale, though not miniaturist, Elizabeth specialises in pet portraits and illustration for private clients and commercial publishing companies.
Pet portraiture by definition is a bespoke activity and Elizabeth welcomes commissions from pet owners who require a small, yet striking visual record and memento of their beloved companion.
Elizabeth is unusual as a pet artist in as much that many of her commissions have been for portraits of 'Fancy rats'. A rat fan herself (with long experience of rat keeping) Elizabeth welcomes commissions from rat owners and societies who wish to have artistic mementos of their much-loved rodents.

Additionally, Elizabeth worked for many years as a book and greetings card illustrator, contributing to many factual and fictional publications as well as a variety of greeting card publishers.
As such she welcomes enquiries and commissions in this or related areas. All enquiries and commissions are undertaken through her agent 'Kallos Fine Art'. To learn more about commissioning pet portraits and commercial illustration, feel free to contact Kallos Fine Art for further details. Contact details on on the Contact page.
All Work by Elizabeth Goss-Sharp